Antão Vaz, Diagalves, & Perrum
---
Portugal
Branco do Tareco (2022)
About this wine
Vila Alva, Portugal. Antão Vaz, Diagalves, & Perrum blend. The 'Do Tareco' range pays homage to the small wine producers of Vila Alva who have continued this tradition throughout the ages and produced wine in their houses, using the same artisanal winemaking technique, in small pots of clay, which are locally known as "Tareco". Golden in color with a dry, well-balanced acidity. Notes of dry fruits with a touch of saltiness.
WHY THE TIPSY DUCK?
Stunning, Sustainable Sips—Is There A Better Way To Drink?
Exceptional pours we know you will love.
Small-batch

We support small farmers, winemakers and distillers who are focused on responsible farming, sustainability and inclusivity.

Hand-picked

We carefully curate our in-store selection so you get more from every pour - unique, interesting wines and spirits all with a story to tell.

Stress-free

We want wines and spirits to be an enjoyable experience so you can be 100% confident that you are selecting something fantastic.
Marquee
Small batch • Hand picked • Lively libations •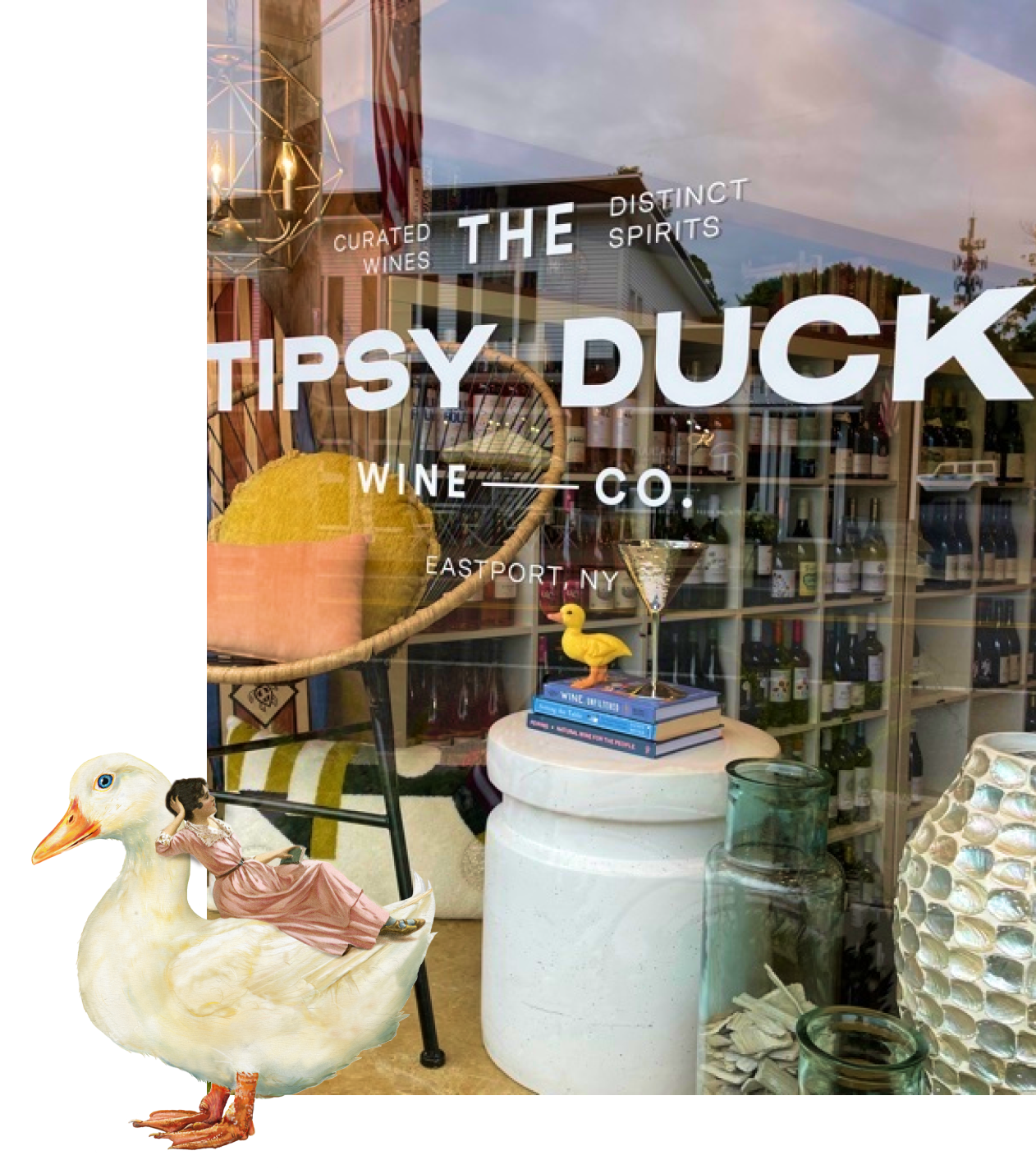 COME SAY HELLO
Easy Pick Up On Your Way To The Hamptons
Stop by to see us and check out our small, hand picked selection of wines and spirits. We're on the way to the Hamptons just off exit 70 (yes, that's your exit too!). Place your order ahead for curbside pick-up along the way, or come in to experience our daily samples, regular tastings, local gossip and sparkling personalities.